WHAT'S HAPPENING OUT IN THE BACKYARD?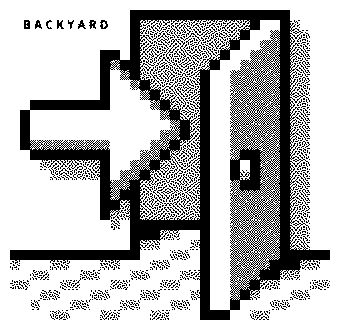 ↑
better go find out…
(exit through the door above)
*


PLEASE NOTE,

many places in this backyard are not optimized for small/mobile browser windows. Actually, this backyard is not "optimized" or tidy at all.
¯\_(ツ)_/¯


**

WAIT, WHAT EXACTLY IS THIS BACKYARD?

The backyard is outside and full of stuff worth discovering. There is no sitemap or index — you can follow various hyperlinks to other parts of the backyard on each page. In case you got lost, you will always find a link back to this door at the bottom left of each page.

⁂

I've built this little backyard to my website, because every website should have a garden, a backyard, a basement, or any other wild space. Treated with lovely care it grows various experiments in a natural, playful, hypertext way.