---
---
---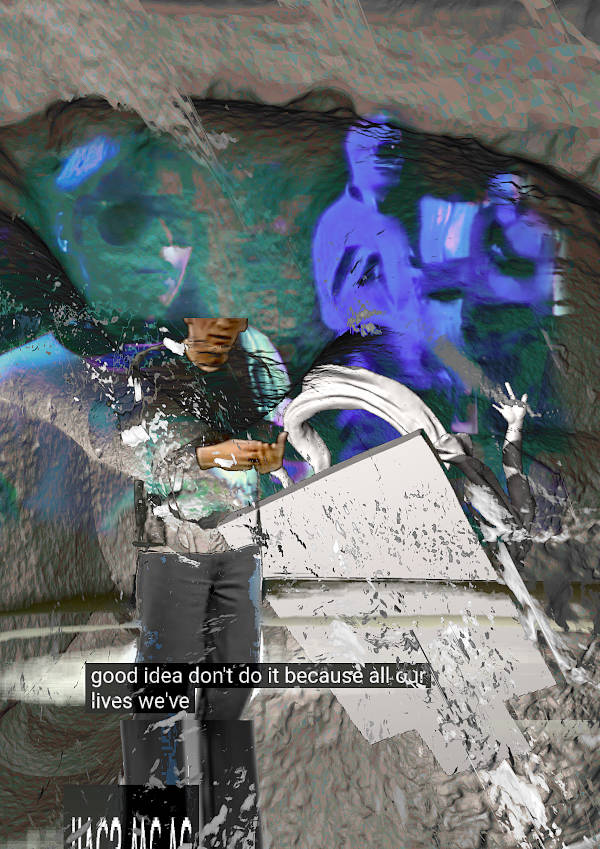 In a glitch cave there's a person referring about not doing your good ideas:
 "good ideas don't do it because all our lives we've[…]".
 On the cave wall hologram projections of a bunch of 1980s cyberpunks appear. A 3D wikimedia model of a person fleeing a base platform, viewed from beneath.
A modern digital farmer presents a green pixelated laptop in his hands. The screen is black and even on fire. Smoke rises. The words "The managers blast out debris and toxins." appear as a subtitle under the grinning grimace of the person shrouded in smoke. An agricultural machine is shown in the background, but completely deformed, almost unrecognizable. Digital collage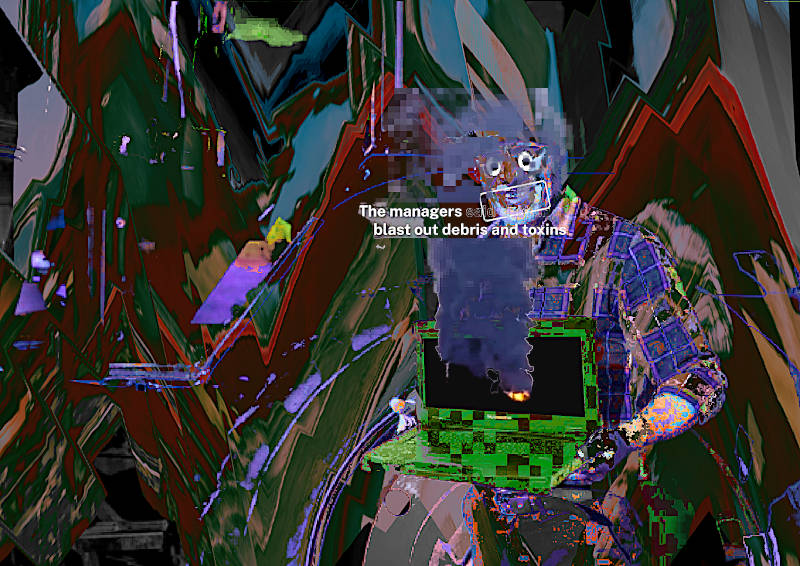 about this version
---
author: *guest
last update: the system is not responding.
built≈2023
New entity joined the cave. Welcome, *guest.
—slow down
the system is not responding.
—slow down
the system is not talking to *guest.
authorization missing.
—slow down
lights are blinking.
—slow down
lights.
—slow
—The cyber cave wall looks quite similar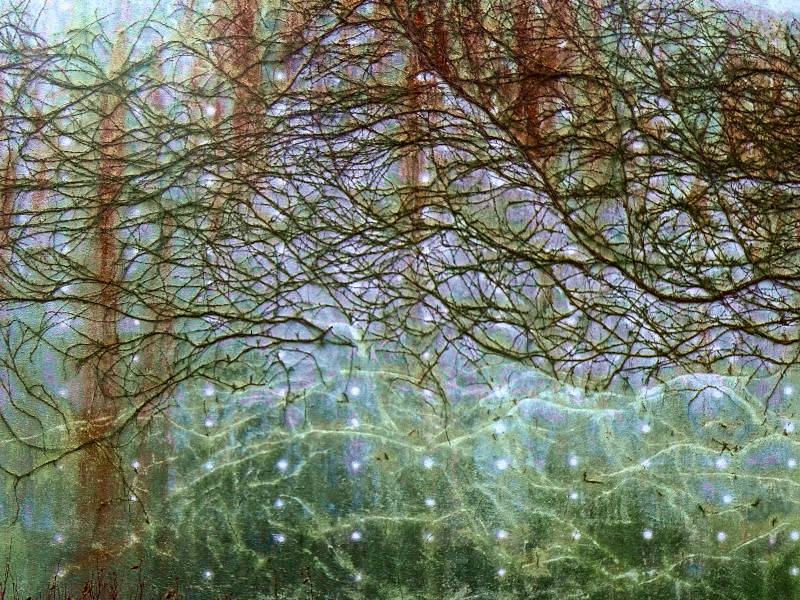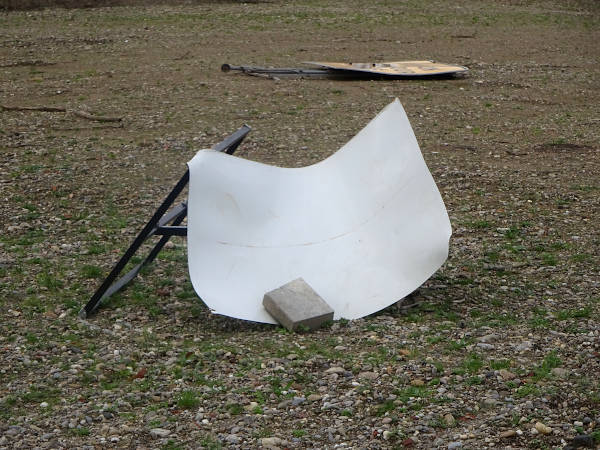 are you interested in real estate?
—click here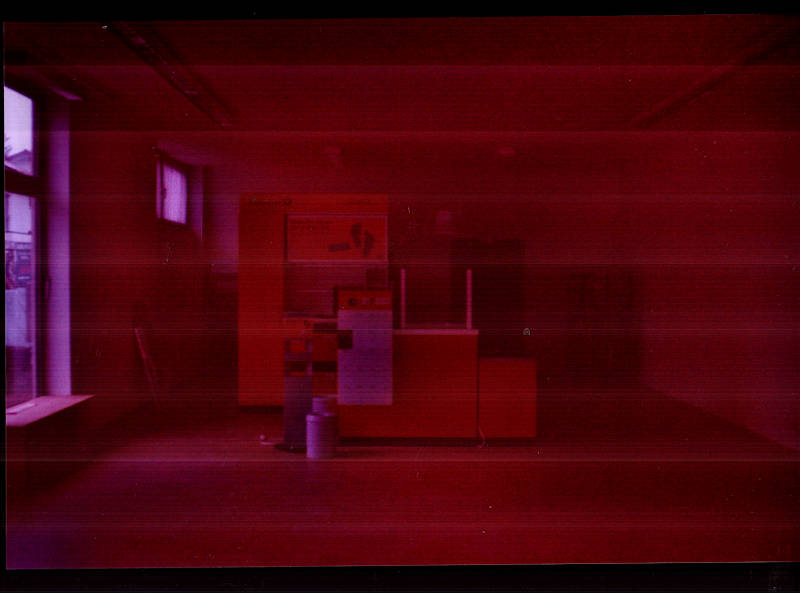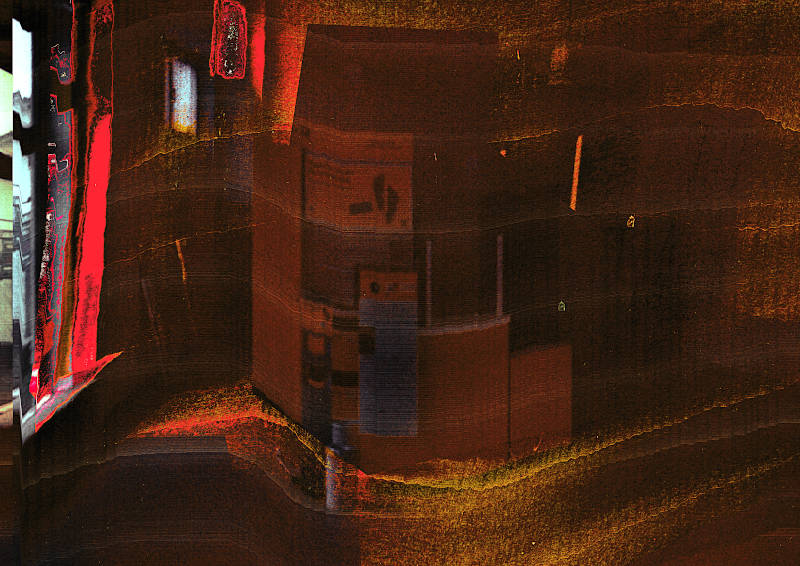 ---
---
---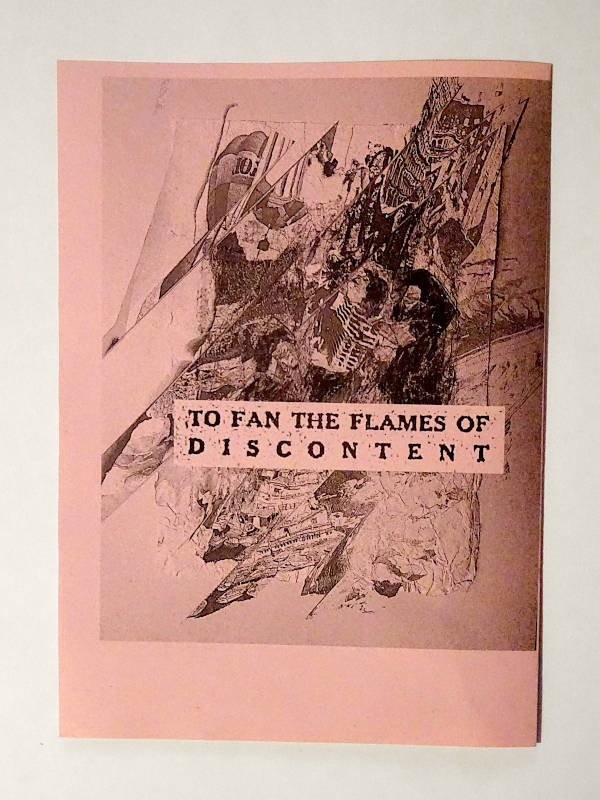 ---
TO FAN THE FLAMES
OF D I S C O N T E N T
From the discontent/content
creating working class

A few make the leap into patronage,
three make academia careers
—the rest lapses into rigidity

So of course they know,
but oh you know, in the end
it's just the same as it was back then,

Still hope—
they know what they are criticizing.

(comet pustój)
---